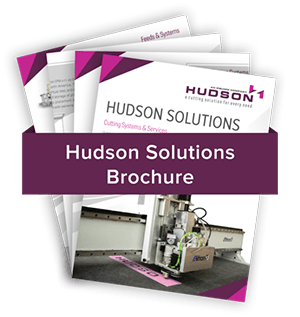 Thank you for your interest in Hudson Cutting Solutions
We're sure we can provide you with the right machine for your specific needs.
Please don't hesitate to reach out to our Sales Team with any questions you have or to get more information on our machines. We look forward to providing you with the right cutting solution for your manufacturing process.
USA: (603) 570-4090
CANADA: (514) 355-3690