Replacement Parts
for Die Cutting, Splitting & Skiving Machines
At Hudson Cutting Solutions, we endeavor to maintain a complete inventory of wear parts for our new, rebuilt and sourced machines. We also maintain an extensive inventory of parts for discontinued machinery and machines from other manufacturers. Please contact us for current availability to meet your specific needs.
Parts Sourcing
In addition to supplying replacement parts for the machines we sell, Hudson Cutting can also source parts for machines from other manufacturers.
ATOM — Hydraulic die cutting machinery
FORTUNA — Splitting and skiving machines
HUDSON — Swing beam, traveling head, full head presses
SAMCO — Full head presses
SYSCO — Traveling head, full head, rotary, high-speed clean room and specialty presses
USM — Swing beam & traveling head machines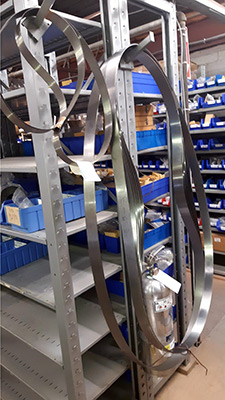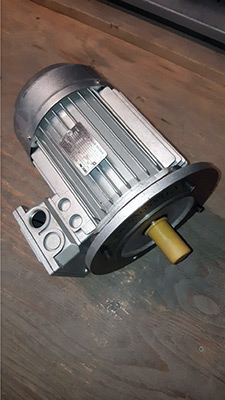 Reconditioned Machines
Reconditioned. Reliable ~ Our Warranty Says So.
YOU KNOW THE PHRASE: AS GOOD AS NEW.
After reconditioning a die press, splitter or skiving machine, Hudson Cutting Solutions offers it with the same warranty as a new machine.
As opportunities arise, Hudson Cutting acquires and makes available reconditioned warranty machinery and equipment.
While no longer new, these machines are thoroughly inspected for broken or worn parts.
They then undergo a comprehensive rebuilding program, carried out by our expert technicians in our Portsmouth, NH facility.
Once completed, the machines are again run off and re-inspected.
These machines then carry the same guarantee as any of our new machines.
All of our reconditioned machines are shipped complete with documentation. They are provisioned with hydraulic oil and polypropylene cutting surface, if appropriate.
WE ALSO HAVE MACHINES IN "RUNNING" CONDITION.
Contact Hudson today to see what die cutting, splitting and skiving machines we have available. Many are in stock at surprising prices.
Order Parts
Tell us about your machine and what parts you're looking for and a Sales Rep will get in touch with you shortly with pricing and availability.
As always, feel free to give us a call at 603-570-4090. In Canada, call 514-355-3690.