Hudson Cutting stands behind its quality machinery with an excellent service department. Our technicians are factory trained with many years of field experience. Technical assistance is, in many cases, simply a phone call away. Some problems can be easily resolved over the telephone by speaking with the specific technician trained on your machine. Some models of equipment are equipped with modems for direct troubleshooting. Should more hands-on assistance be required, arrangements will be made to come to your facility and solve the problem.
Training
Our technician can come to your facility and instruct your people in the operation of the unit, preventative and advanced maintenance. Instruction manuals are included with all machines.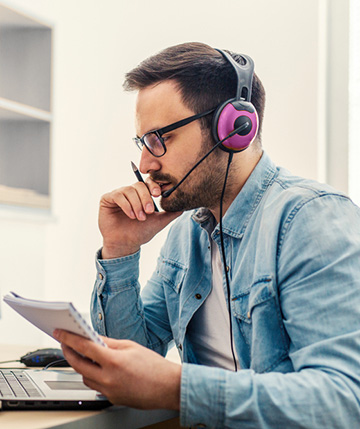 Contact Us By Phone:
Phones are staffed from 7:30am to 4:00pm EDT Monday through Friday.
In the U.S., please call +1 (603) 570-4090
In Canada, please call +1 (514) 355-3690 ext. 222
Internationally, please call +01 (603) 570-4090
Contact Us By Email:
Use the button below to open a new mail message or fill out our contact form to let us know what you need.
Be sure to provide information about your machine, model and a detailed description of the problem. We'll respond as quickly as we can by phone or email.
Contact Form
Please fill in the requested fields below and provide information about your problem so we can get one of our technicians on it as soon as possible. If you don't hear back from someone quickly enough, feel free to give us a call at one of the numbers listed above. We want to make sure your machines are up and running and you have what you need to keep your production running smoothly.