Cutting Pads
PLANAR Engineered
Introducing Hudson Cutting Solutions PLANAR engineered cutting pads. Manufactured in Germany using a process specifically designed to relieve the stresses which cause bowing in extruded cutting pads. Hudson's cutting pads are manufactured to increase the life of your cutting dies by maintaining planar surfaces throughout the life of the pad.
Hardness is more than skin deep – as a matter of fact it goes all the way through – which means they can be re-surfaced, greatly extending the life of the pad. PLANAR cutting pads – an engineered solution for more efficient and cost effective die cutting.
Download a brochure, for more information about these PLANAR engineered pads, including some helpful maintenance tips.
Ready to order? Contact us to get the right cutting pads for your die cutting machines.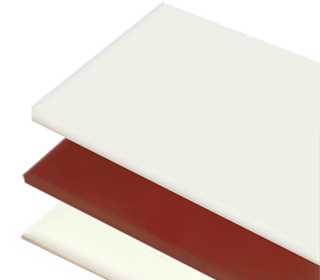 Ultimate Product Quality
Highest quality available
High impact strength
Constant and consistent hardness throughout
Stress relieved to resist bowing
Long service life
No chipping or crumbling
Increases die life
Guaranteed to perform
Hudson Dependability
Dedicated staff serving your needs
Quick response to orders
Large inventory for immediate shipping
Technical support
Different Shore D hardness options to meet your cutting needs
Reliability, Service & Features
Pads can be cut to custom sizes
Pad planing service
Quality mounting of pads to Finnish Birch if required
Different thicknesses available
Composition rubber and conductive pads also available
Double sided tape available
Contact Us to Place Your Order
Are you ready to order? Need to speak with a salesperson? Let us know what you need and someone will be in touch with you soon.
For more immediate service, give us a call at 603-570-4090. In Canada, call 514-355-3690.