Fortuna AB 320 G
Bandknife Splitting Machine
The Fortuna AB 320 G is a precision bandknife splitting machine used in the rubber, plastics, cable and textile floor covering industries as a production laboratory machine.
The AB 320 G is precision-made and ergonomically designed to ensure minimum fatigue, rapid operation and accurate, consistent performance.
As a special feature, machines in the G-Series have a display indicating the distance between the bottom feed roll and the cutting edge of the bandknife. This feature ensures the desired cut is achieved the first time.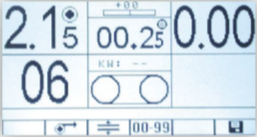 LCD Display Shows:
Upper splitting thickness
Lower scrap thickness
Feed drive (m/min)
Digital dial gauge (0.00mm)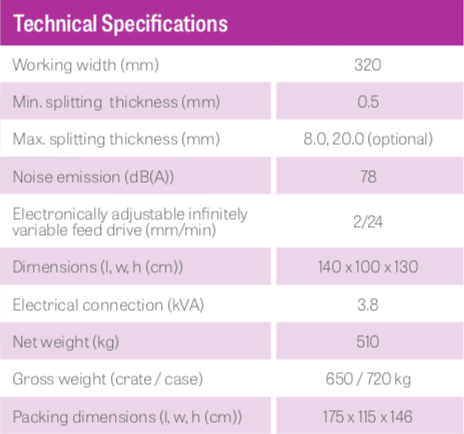 Features & Benefits
LCD display of splitting thickness, scrap thickness, and a permanent display of key machine management features
Includes a thickness measuring device
Standard version has a material thickness clearance of 8mm (optional 20mm)
Self-adjusting bandknife ensures constant consistent knife position which can be checked with the integrated magnifying glass
For splitting up to 10mm, the display shows 0.06mm steps. Exceeding 10mm, steps of 0.10 are displayed.
Contact a Sales Rep
Are you ready to add this splitter to your production floor? Would you like more information on the specifications of the Fortuna AB 320 G Bandknife Splitting Machine? If so, reach out to our Sales Team. One of our knowledgeable staff will be happy to answer your questions and provide you with a quote. We look forward to helping you reach your production goals!
As always, feel free to give us a call at 603-570-4090.
More Splitting Machines Available
 If the Fortuna AB 320 G Bandknife Splitting Machine is not the right fit for your manufacturing needs, we carry a full line of industrial machines that will solve most all commercial splitting needs. Come explore what Hudson Cutting Solutions can provide for your company.